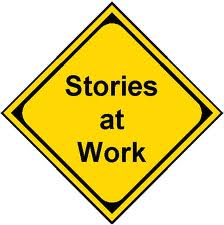 Apart from domestic discussion over national telecom policy, there're number of other stories going around globe which I found quite interesting. Here is quick review:
Ericsson's latest Traffic & Data Market Report claims that mobile data traffic is predicted to grow 10 fold by 2016. The same report also claims that doubling the country's broadband speed also increases its GDP by 0.3%. Quite Interesting!
China- The Application Dragon : Flurry Analytic has compiled the list fastest growing mobile application markets & as expectedChina has topped list. With recorded 870% growth (Jan-Oct 2011),China is far ahead ofArgentina (527%).India is ranked 4th with 398% growth. Not too bad I guess.
According to Strategy Analytic, Samsung Electronics, the Korean Electronics giant has become the world's largest Smartphone maker, overtaking Apple. According to report, Samsung has shipped 28 million Smartphone with 24% market share, followed by Apple (17 million, 15%) & Nokia (16.8 million, 14%).
Trouble at LG: Another consumer electronics giant fromKorea appeared to be struggling in Smartphone segment. LG has just managed to pass Sony Ericsson to become 6th largest Smartphone maker in Q2 2011, which is looking to issue new shares to revive funding sources for Smartphone business.
110m Bada Applications downloads till date: Another feather in cap for Samsung. This new stats was released during Bada Developer day inLondon recently.  110 million applications downloaded in just 18 month (May 2010 to till date) is quite good going for Bada App market.