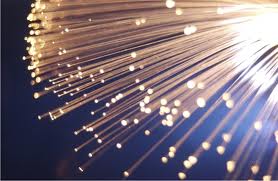 How do you predict revenues of services/products which are new in Indian context? Do these new technologies are more about business models than actual technologies? That's the question, everyone is looking to answer, since launch of 3G services in India? FTTx aka Fiber to the (Home/floor/premise etc) won't fare differently while answering those set of questions, at least in Indian context.
It's been three long years since Radius Infratel, a Delhi based company has successfully demonstrated the potential of the Fiber to the Home technology in India. Even Commonwealth Game Village (CWGV) boasts the gigabit Internet speed connectivity on fiber. But despite all those hypes & swears, FTTx has failed to prove to be next big thing for either telcos/ISPs or neutral hosts providers. But why?
Reason being: Lack of revenues. FTTx has many caveats to it. In India, DSL is most preferred medium for last mile connectivity. Fiber has recently started finding its space in market. With more than 90% of Internet connections are with DSL based copper lines, why is it necessary to upgrade it to costly fiber? In fact, this blog has earlier cited few instances where xDSL based technologies could outperform fiber in terms of cost effective connectivity.
When we talk about FTTx or fiber based connectivity there're few benefits which could outweigh existing copper based DSL medium. FTTx is basically meant for delivering 'Triple Play Services' aka Voice, Data & Video on fiber, all combined. Moreover fiber has infinite bandwidth pipe, at least in theory.
In triple play services, let's rule out revenues from IP based voice calling. It just similar to using your Skype connection for making calls. How many people in India are using IP based phones to make calls that too when mobile tariffs are already at rock bottom. Moreover there're regulations in place on calling from PC to phones in India, while only PC to PC based IP calling is permitted nationally.  Certainly VoIP has to go long way in establishing itself as mainstream revenue source amid not so favoring VoIP market regulations.
Coming back to next service in kitty, that is video based services. When we are talking about video over IP/fiber, then it must be IPTV services. But recent article in lightreading weekly shows dismal statistics of IPTV services in India. In fact, with revenues of just Rs 300/- per month, MTNL Delhi's IPTV service launch was clear flop show. IPTV can't be a success story unless contents are matched to the potential of the technology. Moreover Indians are more used to CATV & DTH based television viewing then IP based television. While DTH has already made headway in India broadcast market, CATV is long viewed as viable alternative to DTH. Can IPTV find its success amid two successfully competing technologies? Moreover the regulation for delivering IPTV services need to be checked before providing such services with content clarity and permission. At present UAS & CMTS license holders along with registered cable TV operators can provider IPTV services with approved contents, but ISPs have to show net worth of Rs 100 Cr to provide these services, which is quite restrictive in take up of these services.
Can we provide CATV & DTH services over fiber, if not IPTV? Certainly yes, but integration of DTH over FTTx is currently a costly affair costing Rs 5000- Rs 7000 per home in CAPEX requirement. This cost comes from cost of DTH transmitters & triplexers which need to be integrated into existing FTTx equipment racks and CPEs. Technological advancements might bring down the cost of DTH integration over fiber, but it would take another couple of years to make it affordable. As far as CATV is concerned, FTTx subscribers can opt of either IPTV or CATV based services in their homes & again the cost involved into integration of CATV services over fiber is in the same range for CAPEX deployments. This makes it difficult to provide these types of services over fiber cost effectively.
As far as data services i.e. broadband is concerned MTNL/BSNL are already offering FTTH services across multiple cities in India. This blog has learn that BSNL's tender inviting EoIs for FTTx based revenue sharing franchisees hasn't been awarded in various telecom circles (except few South telecom circles) due to lack of customer interest and awareness. In fact, a look at BSNL's FTTH based services tariff would give you a clear idea about why FTTx services might fail even before they takes off. The story isn't different for MTNL either.
A combined triple play service package would cost more than Rs 3000 for BSNL FTTx customer, while it would cost more than Rs 1500 min for MTNL Mumbai customer. The partial reason for such high cost of tariff is because of high CAPEX requirement and premium market positioning of FTTx.  But how many subscribers could afford to pay such high tariffs in presence of affordable alternatives? It's a debatable topic indeed.
Even the FTTx value chain has failed to recognize the meager revenue potential of various triple play services (including VAS). Many of the suppliers, system integrators, content providers and neutral hosts companies are unable to position FTTx services to right market segment at present. The cost of deploying FTTH is currently in range of Rs 15000 to Rs 25000 per home in India depending upon type of deployment. With addition of CATV, DTH & Mobility (IBS-DAS) it shoots up by 20-25% more. And as mentioned above, with revenues of Rs 2000 or even less, the payback period extends to more than 7-8 years in many cases (full CAPEX deployment with Active+Passive FTTH with GPON).
FTTx has two way problems to tackle. Aware the customers & outweigh existing xDSL based cost effective connectivity benefits and secondly generate revenues in proportion to CAPEX deployed. Till it finds answers to these questions, its path ahead would be slippery only. Forming the right business model (either revenue sharing or complete ownership of service provider) would be the key to FTTx success in India amid competing wireless broadband technologies. Currently it's prevalent practice to take initial deployment charges of deploying CPEs from end customers, but the success of such deployments rests entirely with perceived benefits of the fiber to the costs paid. And such perceived benefits vary widely from deployments of FTTx at various localities resulting end customer's willingness to pay initial CAPEX share. This clearly results into success or failure of business case formed for FTTx CAPEX deployment.
In end before we close the discussion, let's discuss the broadband subsidy alternative to expedite broadband rollout. As in case forming business case for green telecom, can CAPEX for deploying fiber based broadband technologies be subsidized? The corpus laying in USO fund can be better utilized for broadband deployments. If not then can we subsidize broadband CAPEX deployments?
The impending NTP-2012 might change few things, but future of FTTx remains uncertain amid dubious revenues. Let's wait & watch!