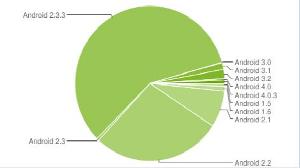 According to latest released report by In-Stat, low cost Android Smartphone (< $150) to capture 80% market share in India, China and Africa region. In India, Idea Cellular, the leading telco, is already offering two lost cost Android Smartphone bundled with 3G data packs, in the same price range.
According to the report, most of these low cost Android phones will be based on Android version Froyo (2.2) & Gingerbread (2.3), since these versions offer good blend of modest memory & processor usage at low cost. The low-end low-cost smartphones generally stick with EDGE and processors running at 600MHz or lower, because a single-core EDGE chip sells for well under $10. For our purposes, low-cost means smartphones that are $150 or less. Smaller phone manufacturers will sometimes purchase from the "gray market" where component manufacturers typically don't pay licensing fees, royalties, or taxes for the products they produce. The report also names early competitors in the market including Huawei, MicroMax, Motorola, Samsung, Spice, and ZTE.
Nevertheless, the report also predicts that the competition in the segment is going to rise with launch of Samsung Bada & Microsoft's low cost Windows phone along with Nokia's soon to launch Meltemi phones.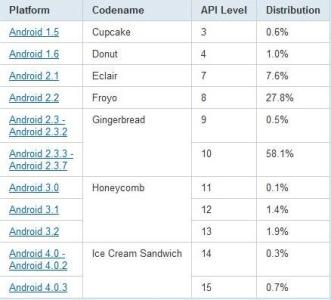 The report is sync with latest released stats of Android OS version market. In fact Android 2.2 (Froyo) & 2.3 (Gingerbread) accounts for more than 85% installed base on Android Smartphone currently.
(Android market stats are based on data taken on1st Feb 2012)