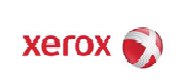 Xerox India, a part of Xerox Corporation, world's leading enterprise for business process and document management services, showcased its leadership in technology in Bengaluru- the Silicon Valley of India- with the roll out of a reseller cum customer engagement program.
The activation programme spread over a month, targeted the channel segment along with end customers, by providing the customers hands on experience on Xerox's A4 solutions portfolio.  S.P. Road is home to over 100 plus IT resellers, which makes it an uncontested choice for the customer activation programme. Xerox showcased its strong portfolio of Phaser and WorkCentre solutions in A4 lasers targeted at SMEs and Enterprise and SOHO segment.
Xerox partnered with key resellers and announced attractive promotional deals on the A4 range of printers like one year extended warranty and other collaterals for a limited period.
Commenting on the programme, Mr. Venkat Rao, Regional Business Head- South, Xerox India, said, "Southern India, especially Bengaluru with one of the largest customer base, is one of the key markets for our office portfolio. The programme gives us an excellent opportunity to engage with our channel and customers for SMBs and SOHO segment. We are committed to offer innovative and customised solutions with best in class service support. By conducting such outreach programs we ensure that our partners grow with us, by reaching out to customers with effective and focused approach and engagement."
Mr. Amit Jain, Proprietor, M/s Blue Chip Corporation, Bangalore, a key Xerox Channel partner, said, "It is an absolute delight to partner with Xerox, considering the breakthrough technology and solutions provided by the company. In addition, Xerox has always been forthcoming with various channel initiatives, which in turn help us in servicing our clients better and add more value to their business. We are also positive that the promotional offers by Xerox will help us in engaging with more customers."
Information on products on display:
Xerox will be showcasing the Xerox Phaser 3010 and Xerox WorkCenter 3045. The 20PPM Xerox Phaser 3010 is a new monochrome printer to the current product portfolio establishing a new bottom end to the black and white A4 printer product line.  The WorkCenter 3045 offers MFP functionality at the 24PPM speed and includes more robust connectivity and security features. These products are among the smallest printing devices available in the market and can fit anywhere they are needed. Fewer moving parts, a result of the Q-LED technology, increase the dependability of the range and Xerox EA toner technology ensures professional printed output. Having only one common consumable ensures that these products are easy to manage in the office environment with multiple devices. The up front location eases access to toner cartridges are and along with the no-mess design and  they're easy to replace when needed.