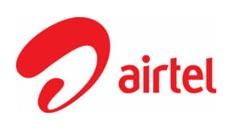 Bharti airtel, a leading global telecommunications company with operations in 19 countries across Asia and Africa in collaboration with 16 other global telcos, today announced the launch of Europe India Gateway (EIG) cable system that will enhance diversity and capacity between Europe and India. The 15,000 Km cable has received investment of around $700 million and has a capacity of 3.84 terabits per second. EIG stretches from Mumbai in India to London UK, with landings enroute in UAE, Oman, Saudi Arabia, Djibouti, Egypt, Libya, Monaco & Marseilles, Gibraltar, Portugal and the UK. Apart from the segment of EIG in Egypt, the remaining cable is now available for commercial use.
With the launch of EIG, Bharti airtel added 3rd state-of-the-art cable to its existing infrastructure on India-Middle East- Europe route. The seamless connection and combination between landing stations of IMEWE, EIG and SMW4 will allow Bharti airtel to offer enhanced redundancy and network resilience to the customers in India, Middle East and Asia Pacific region. The company has been elected by the consortium to provide services relating to Network Administration and Network Operations Control functions for EIG.
The deployment of EIG will also boost the connectivity requirements of the African continent by complementing the largest existing submarine cable in Africa, the EASSy cable in which airtel has investments. airtel will have the capability to connect its capacities in EIG and EASSy seamlessly – this will offer customers enhanced international connectivity and network diversity.
Ajay Chitkara, CEO – Global Data Business, Bharti airtel said, "It has been our endeavor at Bharti airtel to create flexible and robust under sea cable infrastructure for our customers. Both EIG and IMEWE land in our landing station in India (Mumbai). The extra capacity and reliability provided by EIG will help us to meet the surging bandwidth requirements witnessed by the Middle East and Africa. The availability of diverse routes and unmatched resilience on Bharti airtel's infrastructure will stimulate the emergence of India as a preferred transit hub for the customers in the region. Commencement of EIG is an important milestone in the telecommunications infrastructure and Bharti airtel is proud to be a part of the global consortium to build the same."
When fully activated with the Egypt link, the EIG will be the first direct high-bandwidth optical fiber system from the UK to India. In addition to complementing existing high-bandwidth cable systems in the region, the EIG will provide much needed diversity for broadband traffic, which currently relies on traditional routes from Europe to India.
The EIG Consortium members are: AT&T, Bharti airtel; BT; Bharat Sanchar Nigam Ltd.; Cable&Wireless Worldwide; Djibouti Telecom; du; Gibtelecom; Libyan Post, Telecom and Information Technology Company; MTN Group Ltd; Omantel; PT Comunicações, S.A.; Saudi Telecom Company; Telecom Egypt; Telkom SA Ltd; and Verizon.
Cable equipment suppliers for the EIG cable system are Tyco Electronics Sub-sea Communications (TE SubCom) and Alcatel-Lucent Submarine Cable Networks (ASN).