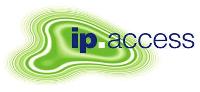 Good news for Indian Telecom Industry. World no 1 picocell vendor, ip.access, is setting up dedicated R&D center in Pune, India. This is likely to boost ip.access's presence in India, which offers variety of products pertaining to GSM/UMTS Indoor coverage.
According to released PR, UK-based picocell and femtocell developer and manufacturer, ip.access (www.ipaccess.com), today confirmed it has secured a dedicated R&D centre in India in partnership with worldwide business services company, Quickstart Global.
Based at the Quickstart Global centre in Pune, the ip.access facility will initially number some 10-15 staff but is expected to grow to 40 dedicated R&D engineers by the end of this year.
Announcing the move, ip.access Chief Operating Officer, Philip Rimell said: "We see this new Pune centre as a great opportunity to extend our product development capability in order to best serve the needs of our customers and the market worldwide.
This will be a focused development centre, leveraging the wealth of engineering talent that is available in India and complementing the work of our long-standing Indian partners, Aricent and Sasken."
Securing a dedicated R&D resource in India is the second piece of good news for ip.access in the region.  Earlier this month the company announced it has won a contract with leading Indian operator Bharti Airtel to supply its nanoGSM picocells for deployment across the country.
The picocells will be used to boost both in-building coverage and capacity within business premises and other busy indoor locations throughout India.
"India is a vibrant and burgeoning wireless marketplace – both in terms of usage and in terms of development," added Mr Rimell.  "We are delighted to be involved in this growth both as a supplier of services and as a creator of opportunity.  By this time next year, I expect some 80 people will be located at the Quickstart Global R&D centre for ip.access in Pune."
Neal Gandhi, CEO of Quickstart Global said:  "Our In-House Anywhere model was set up to enable companies such as ip.access to create centres of excellence using local talent without the headaches involved in setting up their own operation overseas.
We understand how important it is for ip.access to have an R&D team working under its direction and supporting its market requirements.  We look forward to a long partnership and to establishing a support centre that will help ip.access not only achieve its goals but also provide valuable employment opportunities locally," he added.