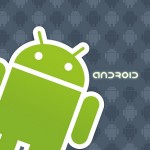 If you are a person like me, always on the go, juggling a multitude of to-dos and need to have constant access to other two-legged members of your species and yet are apprehensive and/or clueless about you can achieve this, there's good news for you. Your phone can be your best BUDDY! Yup, you read that right. Just download few of the following apps, learn to use them and simplify life! Easy easy.
QuickBooks Online Plus:

This app is being termed the #1 solution for small businesses (I thought customers had a claim to that!) Anyway, I guess technology is giving a tough competition to people too these days, so here goes. This app allows you to easily manage your customers, invoices, estimates, and expenses from work, home, or on-the-go; allowing you to stay productive, organized, and connected. A list of its features is going to knock you off your feet! 
– Create and email great looking invoices and estimates on the spot with customers
– Instantly capture your customer's electronic signature to approve estimates
– Attach photos and notes to your estimates at the job site – never forget anything
– Track all overdue balances on the activity feed
– See a timeline of your customers' latest transactions, notes, and photos at a glance
– Gain insights into your sales, income, and expenses with interactive reports and charts
– Capture and store photos of receipts
So you can now say goodbye to those cumbersome files, scrapbooks and shoeboxes (If you store them there like me ;-)) and just click, type and maintain your finances the techno way ! Happy Accounting people !
Box :   The technological version of the 'Magic Mirror On The Wall', Box OneCloud is a minature ecosystem of apps allowing for simple, secure content sharing where you can annotate, e-sign and do more with your favorite productivity apps. This free 5GB app, makes it easy to access and edit files, share content and stay connected with your team from anywhere on any device. So what does this Magic Mirror let you do? Well read on…
Share important files with your coworkers
Have your presentation at your fingertips
Comment on documents on the go
View updates to your spreadsheet instantly
On the android, the mirror, oops! I mean Box lets you:
Access, view, edit, share and manage files directly on your Android phone or tablet
Secure content with file-level encryption, passcode and auto logout when app is closed
Open and edit Box files in other apps installed on your device
Save content directly to Box from more than 50+ compatible apps
Upload multiple images, videos and files from the SD card
Save files to your SD card for offline access
Easily share files and folders with links
 Invite colleagues to shared folders and leave comments on files for them (note that you'll need to grant permission for the app to access your contacts)
 Find content fast with built-in search
Save files you edit or create in other Android apps to your Box account and access Box files from within other Android apps using the File Picker
Add a widget or shortcut to a file or folder on your home screen to see updates on files by colleagues
Woah ! that is a Lot. Of. Work !!! Imagine how Snow White would have fared if her wicked step-mother or the dwarves had access to this app ! Now that would've been a fairy tale with a twist ! Makes me wonder…..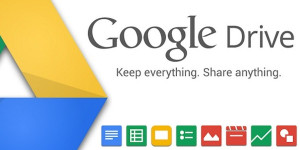 Google Drive: If you are aiming for the stars, then this app is for you because just like it's name, it motivates you to work harder and faster (Go gulp a glass of Horlicks if you were expecting to read stronger.) What this app does is work a bit like a store house, allowing you store all your files (photos, documents, videos and so on.)  in one place, so you can access them from anywhere and share them with others by using the app on your phone to access Google Drive. Let's look up what this lets you do and then we'll work on upgrading our excuses (Darn, Technology !)
* Upload files to Google Drive directly from your Android device
* Share any file with your contacts
* Access files others have shared with you on Google Drive
* Make any file available offline so you can view them even when you don't have an Internet connection
* Manage files on the go
* Create and edit Google documents with support for tables, comments and rich text formatting
* Create and edit Google spreadsheets with support for text formatting, multiple sheets and sorting
* Edits to your Google documents and spreadsheets appear to collaborators in seconds
* View Google presentations with full animations and speaker notes
* View your PDFs, Office documents and more
* Scan documents, receipts and letters for safe keeping in Drive; then search by contents once uploaded
* Print files stored in Google Drive on the go using Google Cloud Print
* Open files stored in Google Drive through Drive enabled apps in the browser
That is a lot of stuff this app lets us do and to be honest, the only excuses that would work are " My dog swallowed my phone !" So unless you have a really small phone and a really huge dog, it's back to work, chum! Yeah! yeah! I agree, evolving sucks!
Author Bio: Manzur is blogger and Co-Founder at Waroze.com .Sometime he  writes on best android mobile to buy