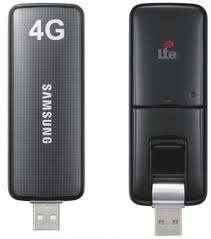 The deployment of global LTE networks is the main industry direction in 2011 as operators strive to increase network capacity and ensure the very best user experience and prices of mobile broadband services.
Manufacturers of user devices are responding positively to this trend and a robust support ecosystem for LTE is rapidly establishing. According to a new report into the LTE ecosystem, published today by the Global mobile Suppliers Association (GSA), there are 63 LTE User Devices that have been launched in the market. Several products are already in commercial service, and there are many more products in the pipeline.
The"Status of the LTE Ecosystem" report lists each LTE user device by manufacturer, model and form factor, and operating frequencies. Most devices are designed to ensure ubiquitous mobile broadband coverage by supporting existing mobile network technologies – i.e. dual mode working. The report also confirms where additional modes are supported, indicating HSPA, HSPA+ and/or EV-DO as appropriate in addition to the LTE mode.
GSA recently provided an update report ("Evolution to LTE") on the progress of LTE network deployments around the world, confirming that LTE is the fastest developing mobile system technology ever. 180 operators in 70 countries are currently investing in LTE. 128 operators are firmly committed to deploy commercial LTE systems in 52 countries, and there are a further 52 "pre-commitment" trials or pilots in an additional 18 countries. A total of 17 operators have commercially launched LTE networks, in Austria, Denmark, Estonia, Finland, Germany, Hong Kong, Japan, Norway, Poland, Sweden, USA, and Uzbekistan.