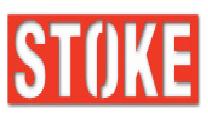 Recently, Telecomblogs had opportunity to chat with Stoke Inc CEO Mr.  Vikash Varma. During the te-te, we talked about Stoke's two major recent initiatives, partnership with University of Surrey, UK to tackle LTE Signalling load challenge and launch of Wi-Fi Exchange for growing data demands.
In this first part of interview, Mr. Varma, briefs about Stoke's' plan to tackle LTE Signalling load challenge, partnership with University of Surrey, UK and growth of LTE Small Cell mobility challenge.
TB: Tell us more about the partnership between Stokes and University of Surrey, UK? What're the objectives?
VS: This is a very exciting initiative.  Stoke's LTE experts have a close working relationship with the University's Centre for Communication Systems Research (CCSR), the largest academic mobile/wireless research center in Europe. In late 2012, aware that the lack of aggregation points in LTE networks could become a source of network issues, Stoke commissioned the CCSR to run simulations of the effect on S1 signaling of small cell usage in LTE networks, using the University's Wireless Network Test-bed research tool, which is a complete, campus-wide research platform.
TB: Tell us more about LTE Signaling/Control plane traffic load? How it generates? Why is it a significant challenge to tackle?  Is it only because of Small Cells deployments?
VS: Smartphones and apps are creating a very significant volume of control signaling both in the radio access network (RAN) and in the operator core, both of which can bring networks to a halt.  Each active-idle transition generates multiple RRC messages.  As LTE becomes more pervasive, the increase in devices and greater use of apps will increase the amount of traffic. Each active-idle transition generates S1 signalling and LTE small cells are anticipated to introduce far more mobility signaling to the evolved packet core (EPC).  Accidential or malicious denial of service attacks can create excessive signaling and user traffic on the S1 link.  Small cells and WiFi hotspots make it easier for attacks and overload to happen.
Overall, mobility events (for example, users walking or riding between small cells) are expected to significantly increase the signaling load to the EPC.
TB: Although there's momentum gaining for Small Cells deployment, backhaul for SmallCell is still the pain area? Does the partnership focus on this challenge also? 
VS: Currently our investigation is focused primarily on the impact of mobility management related signaling and small cell size configuration on LTE EPC nodes.  In our view, while small cell backhaul will become one of the key ways in which the industry addresses LTE spectrum challenges, rollouts will be slow for some time while issues such as signal interference are ironed out.
TB: What are possible solutions to LTE Signaling load challenge? What solution does Stokes proposing to the challenge?
VS: Stoke has just introduced a introduced a new Mobile Border Agent™ for its LTE Security eXchange gateway to help with small cell and other signaling issues.  The Mobile Border Agent leverages the advantages of its unique location at the junction of the LTE radio access network and core network, to protect vital network elements, support the delivery of services and enhance the end user experience e even when network conditions are strained.
The role of Stoke's Mobile Border Agent has similar characteristics to international border protection agencies, performing authorized inspection, guided by service provider policies.  It ensures LTE network integrity and protects services availability across multiple planes of activity by providing comprehensive visibility into LTE network transactions.  The Mobile Border Agent helps protect the mobile operator against threats and emerging optimization challenges – such as unauthorized access, session spoofing, privacy attacks or signaling loads resulting from wide spread use of small cells  – that will impact operators' services delivery at different phases of the LTE network lifecycle.
TB: When do you see, the LTE Ecosystem (Network+Devices) will gain momentum world-wide, as at present LTE download speeds are in range of 10-15 Mbps only?
VS: We are seeing very rapidly increasing adoption of LTE worldwide although of course regions and countries vary according to local conditions. The number of subscribers globally is expected to exceed the 100-million mark in 2013, according to a new IHS iSuppli report. It's significant that Europe in particular has woken up to LTE – there are two very well-built LTE networks in the UK; in Germany, operators have complied with rural coverage regulations and are now rolling out LTE in major cities; France is moving ahead in an interestingly competitive environment; and Norway, Sweden, Portugal and Italy are all progressing towards 2013 implementation.  It will also be a big LTE year in Latin America as networks flig from 2G to 4G, bypassing the miserable experience that was 3G!