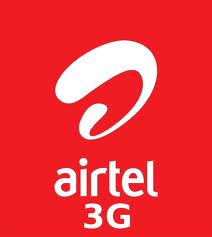 Bharti Airtel, India's leading Telecommunications Company, yesterday announced the launch of its 3G services in UP West & Uttarakhand, lighting up the key cities of Dehradun, Agra and Meerut to begin with. This will be followed by a rollout reaching 30 towns in the next 180 days. In order to enable the customer to experience the Airtel 3G advantage, 11 3G Experience Zones have been set up in Dehradun, 12 in Agra and another 12 in Meerut.
With Airtel 3G services, customers can now enjoy high internet speeds and access a wide array of capabilities like video calling, video talkies, Mobile TV – all through the mobile device
Plans to bring 3G services in 30 towns in next 180 days in next phase
To join Airtel 3G services – customers can visit http://www.airtel.in/Airtel3G/ call 12134 (toll free) or SMS '3G HELP' to 121
Commenting on the 3G launch in Meerut, Deepak Mehrotra, Operations Director-North & West, Mobile Services, Bharti Airtel said, ""Airtel's 3G services will change the way our customers communicate and experience the advantage of adding power of mobility to the internet. There are numerous avenues for the customer to have faster access to entertainment, better fulfilment of their information needs and a smarter way to communication while on go. We expect a strong uptake and high demand for these 3G Services and welcome our customers of UP West and Uttarakhand to enjoy high speed internet access and a host of other exciting services on their mobile devices. As we bring the power of 3G to UP West and Uttarakhand today, we are confident that this launch will add impetus to the expansion of data services in India"
With Airtel 3G services, customers can now access a wide array of capabilities at speeds never experienced before – thereby bringing them closer to all that they love. Airtel 3G will give it's customers a faster, smarter and better mobile experience with internet access at speeds upto 21 Mbps on their finger tips. With the high speed HSPA (High Speed Download Packet Access) network, Airtel customers will get best quality experience with cutting edge technology, making it delightful and enjoyable.
Airtel customers in Dehradun, Agra and Meerut can now go 3G and choose from Airtel's easy-to-understand 3G tariff plans. Crafted to prevent 'bill shock', Airtel 3G plans are designed to help customers monitor their data consumption with personalised usage limits and alerts. Airtel 3G customers can enjoy the benefits of 3G speeds on the device of their choice – be it their mobile handsets, laptops or tablets.
Airtel 3G services are already available in 31 cities and towns across India including Bengaluru, Mumbai, Chennai, Coimbatore, Mysore, Manipal, Udipi, Jaipur, Delhi NCR, Hubli, Patna, Hyderabad, West Bengal  – and now UP & Uttarakhand. Having commenced the rollout of its 3G services a little over a month ago, Airtel has already achieved the milestone figure of 2 million plus 3G customers across India.
To know more or join Airtel 3G services – customers can visit http://www.airtel.in/Airtel3G/ call 12134 (tollfree) or SMS '3G HELP' to 121.