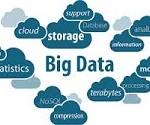 A serious question that comes into the mind of every company today is 'how much can telecommunications industry benefit from Big Data?' That's obvious expectation. Every telecom operator is exploring new ways of increasing the revenues and profits during the stagnant growth of the industry. However, few of the operators have emerged with winning strategies and capabilities that needed to make the most of Big Data Technology. Many operators are strategizing and making initial inroads with Big Data in studying the data behavior by applying the analytics and intelligence to churn out innovative solutions and services in telecom industry. Applying the Big data into telecom network primarily needs thorough understanding of Data and mastery of use of data in the domain. Operators should begin by playing and experimenting with data in hand to see the permutations & combinations of data connections and correlations it provides. By doing so, emerges out a basis for more efficient operations and solutions that can give operators complete, transparent and profitable opportunities.
THE PROMISE OF BIG DATA FOR TELECOM
Big data promises to promote growth, increase efficiency and profitability across the entire telecom value chain. Some of the benefits of big data over the opportunities available through traditional data warehousing technologies include:
·         Optimizing routing and quality of service by analyzing network traffic in real time
·         Analyzing call data records in real time to identify fraudulent behavior immediately
·         Allowing call center reps to flexibly and profitably modify subscriber calling plans immediately
·     Tailoring marketing campaigns to individual customers using location-based and social networking technologies
·         Using insights into customer behavior and usage to develop new products and services.
Big data can even open up new sources of revenue, such as selling insights about customers to third parties.
BIG DATA BENEFITS ACROSS ENTIRE TELECOM VALUE CHAIN
Entire telecom value chain can be benefited by leveraging the Big Data solutions and below listed are the proposed areas:
1.       Network Infrastructure Management
– Real-time deep packet inspection to optimize traffic routing and steer network quality of service
– Cellular network performance measurement
– Data traffic measurement for provisioning
2.       Service Access & Integration
– Real-time call data record analysis to identify fraud immediately
– Proactive behavior based and plan changes
– Total customer usage performance modeling and measurement
3.       Marketing & Sales
– Event-based marketing campaigns that use geo-location and social media, allowing differentiated responses
– Cross- and up-sell targeting (new product, upgrade, feature, service)
4.       Enhancing Traditional Value Chain
– Sale of (anonymous) customer insights based on usage data to shops, media agencies, etc.
– New product/service innovation based on real-time usage patterns
BIG DATA USE-CASES IN TELECOMMUNICATIONS
In recent decade, telecom industry has seen data explosion due to increase in subscription, voice data record, wireless information, geo-location details, social media and data usages. Telecom companies who used legacy systems to gain insights from internally generated data often face issues of high storage costs, long data loading time, long administration process, complex queries, outdated compression techniques, and high support costs.   Many organizations are beginning to wake to the reality of big data. Here are some of the potential use cases for Big Data in Telco business.
·         Network performance and optimization
·         Mobile User Location analysis
·         Telecom Bandwidth throttling
·         Revenue assurance and price optimization
·         Customer churn prevention
·         Campaign management and customer loyalty
·         Call Detail Record (CDR) analysis
CONCLUSION
Big data offers telecom operators a real opportunity to gain a much more complete picture of their operations and their customers, and to further their innovation efforts. The industry as a whole spends far less on R&D than any other technology-oriented industry as a percentage of sales, and its efforts to change its ways have not yet proven broadly successful. Big data demands of every industry a very different and unconventional approach to business development. The operators that can incorporate new agile strategies into their organizational DNA fastest will gain a real competitive advantage over
their slower rivals.
About Author:
Mr. Venkat Annadata is Principal Technical Architect (Telecom) with Tech Mahindra. His primary research areas include big data analytic & solution architecture.