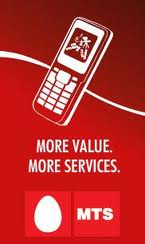 In a rare event of sorts, MTS, the mobile telephony brand of Sistema-Shyam TeleServices (SSTL) has been awarded two honours at the recently held iCMG Architecture Excellence Awards 2010 at Bangalore. MTS was conferred iCMG Architecture Award for growing business in new territory or new service offering. On the occasion, Mr. Rajeev Batra, CIO also won the first ever Hall of Fame -2010 award.
MTS won the award for its unique approach to Enterprise Architecture and Strategy.  The category of "growing business in new territory or new service offering" was one of the most competitive categories during the judging process with over 17 nominations across the globe including technology heavy hitters internationally and competitive operators in the region.
Mr. Rajeev Batra, CIO of Sistema Shyam TeleServices was presented with the award of "Hall of the Fame- 2010" by Mr. John Zachman, Inventor of Enterprise Architecture and CEO of Zachman International. Mr. Batra shared the Hall of Fame award with internationally acclaimed author, Thomas Mobray.
Speaking on the occasion, Mr. Rajeev Batra, CIO, SSTL, said, "We are proud to receive the prestigious Architecture Excellence Award 2010 which comes as a recognition of our superior business model. We at MTS, have a strong inclination to ensure participation of all internal and external stakeholders which has led us to institutionalize the Architecture Review Board at MTS and come up with this innovative process."
The MTS enterprise architecture framework called m-BEAD (MTS Blended Enterprise Architecture Design) is an amalgamation of  learning's of the an experienced Enterprise Architecture team and best practice standard frameworks which incorporated a flavor to manage the scale of  fast paced telecom market in India. Its alignment to business prerogatives and market drivers was recognised as the unique differentiator on this framework by architecture practitioners. This focus has positioned this framework as a truly innovative construct in the enterprise architecture realm.
The awardees at iCMG Architecture Excellence Awards 2010 hailed from different parts of the world, the aspect that made the event truly international. Nominations from countries like UAE, Australia, USA, Germany, Singapore, South Africa, UK provided a tough competition.  The jury members consisted of a group of eminent personalities with years of experience in managing complex IT systems and enterprises.