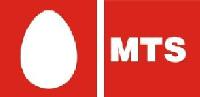 MTS, the mobile telephony services brand of Sistema Shyam TeleServices Limited (SSTL), has chosen leading telecom technology partners ZTE, Huawei and Ericsson to provide Network Managed Services at different telecom circles.
The Network Share of MTS has been split between these management services provider for better outputs. The NMS project will ensure a better network efficiency for the ever increasing family of MTS customers across its telecom circles.
Speaking on the occasion, Mr. Vsevolod Rozanov, President & CEO of SSTL said "We have opted for NMS model to create a benchmark for our service delivery and benefit our customers. We appreciate the continuous efforts of our existing strategic partners ZTE and Huawei and welcome Ericsson on board. We sincerely thank all the participants in the tender and are looking forward towards joint growth of business".
"Further improving the network operations, Network Managed Service opted by MTS will allow the company to set a new standards of network delivery and achieving competitive cost position. It also allows learning from multiple MSV experiences and implementation, giving our customers the best of experiences", said Mr. Jens Kirchner, Chief Technology Advisor of SSTL.
ZTE, Huawei and Ericsson have been selected to manage MTS services based on their expertise and efficiency in respective regions and convenient price models. Remaining circles will be assigned to vendors at a later stage based on vendor performance and commercial terms.
Mr.Gowton Achaibar, Head of Region, Ericsson India, said, "We are glad to be chosen by SSTL to manage their network in the multi-vendor environment. We view this as a great opportunity to leverage our global experience of managing CDMA based Networks, for the first time in India. This reiterates our belief of putting customer first and our aim to go beyond technology to offer best of the class solutions to them. We are confident that with our strengths we will be able to deliver value to SSTL and their business needs".
Speaking on the occasion, Mr. Huang Dabin, CEO, ZTE Telecom India Pvt Ltd said "We thank SSTL for awarding us the Network Managed Services contract which will be a enabler for ZTE to deliver the Excellent Services along with Best in Industry Products benefiting SSTL customers with best of Network Quality experiences & further strengthen the Strategic Partnership between the two companies"
According to Mr. Max Yang, CEO Huawei India, "This is an important milestone for Huawei in India. SSTL users will benefit from Huawei's MS expertise based on its vast experience in the Managed Services domain, in both local & Global markets. We are extremely confident of setting new standards of network performance improvement for SSTL in India".
For the shared sites, Network Managed service providers will handle entire active network elements / telecom equipment including staff and Program Management of passive infrastructure at the Core Equipment offices and Media providers at BTS sites. In addition to that for MTS owned sites, vendors will also manage comprehensive AMC for Passive infrastructure at BTS sites.