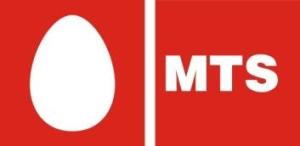 The Delhi/NCR telecom circle launch activity at the DND flyway of MTS, the mobile telephony brand of Sistema-Shyam Teleservices (SSTL) has been awarded as the "Best Product Launch Activation Program" by EEMAX – The Event Management Agency Association of India. The award was presented at the annual meet of EEMAX last week.
The activity involved free passage of vehicle movement through the branded toll gates at DND at Noida to and from Delhi for the launch date in October 2009. Close to 100,000 vehicles had moved through the toll gate at Noida- on the Delhi- Noida border on 9,October 2009. The activity was to mark the arrival of the faster and smoother data service, combined with best of tariffs for telephony.
G2Rams, the event management agency of MTS has been conferred with a Gold award for organising this activity during the MTS Delhi circle launch last year. The awards were judged by an autonomous agency called Grant Thrompton.
Speaking on the occasion, Mr. V. K. Cherian, Corporate Communications, Director of   SSTL, said, "We are elated by the fact that not just media and people of National capital region, but even the industry has noticed the uniqueness of this initiative."
EEMAX organizes these awards on a yearly basis to recognize exemplary efforts put in by the event management agencies in organising exceptional activities through out the year