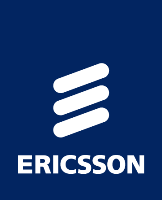 Ericsson, the leading telecom solution and service provider has deployed its most advanced broadband technology Fiber-to-the-Home (FTTH) at the Commonwealth Games Village 2010 (CWGV) using Gigabit Passive Optical Network (GPON) solution. Radius Infratel, India's leading fixed broadband infrastructure is Ericsson's partner for this project and has been entrusted with the responsibility for onsite deployment of the GPON solution. Highlight of the project can be summed up as:
Ericsson, in partnership with Radius Infratel, deploys its Fiber-to-the-Home (FTTH) technology for the Commonwealth Games Village 2010
8000 athletes and dignitaries staying in the Games village to get connected through FTTH platform
Ericsson to manage the network 24×7 during the Games, providing carrier class Triple play services to the athletes and dignitaries.
During the Commonwealth Games, Ericsson will be managing the network 24×7, supporting the communication needs of 8000 dignitaries, athletes and team officials staying in the village spread over an area of 63.5 hectare (158.4 acre) with 14 blocks, 34 towers, and 1,168 flats.  The FTTH platform, supplied and built by Ericsson and Radius will benefit the residents of the Village by providing carrier class data, TV and communications (triple-play services), for distribution of 36 Games specific channel (HD Format), video-on-demand and other advanced entertainment services.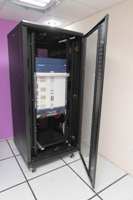 It will enable them to download data content at 100Mbps and access Wi-Fi in the village campus and in training centre adjacent to the village. Automated lighting and security services are also being made possible with Ericsson's high-speed fiber access solution. Ericsson's Gigabit Passive Optical Network (GPON) solution has been used as an open access solution enabling the players and game officials to select services from an internet service provider of their choice.
H S Singh, Managing Director of Radius Infratel Pvt. Ltd. said, "This is a great achievement and a significant development for us to provide services during the prestigious gaming event – Commonwealth Games. This project would not have been possible without Ericsson's platform expertise and solution driven approach. Ericsson's solution enabled us to cost-effectively offer residents a superior communication experience."
Gowton Achaibar, Head of Region, Ericsson India said, "Demand for broadband services is gaining momentum in India's dynamic market. Ericsson is proud to be associated with the Commonwealth Games, a globally acclaimed, multinational, multi-sport platform with extensive visibility across six continents. Ericsson is happy to partner with the Indian Government in realizing the vision of building a state-of-the-art infrastructure, by leveraging its globally proven portfolio of solutions, for these Games.