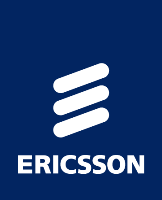 In support of the hundreds of thousands of refugees who have fled from conflict and disaster areas, Ericsson and Refugees United, in partnership with the United Nations High Commissioner for Refugees (UNHCR) and mobile operator MTN in Uganda, have launched the first project to locate and reconnect refugee and IDP (Internally Displaced Persons) families through the innovative use of mobile phones and internet. Key highlights of the program are:
Enables refugees to use mobile phones to register themselves, search for loved ones and reconnect via an anonymous database
36 million refugees globally could benefit from this service
Commitment announced at Clinton Global Initiative's annual meeting in New York
Successful pilot in Uganda expands to other countries of Africa
The program enables refugees to use mobile phones to register and search for loved ones via an anonymous database, and subsequently reconnect using mobile text messaging (SMS) or the Internet. The information registered may be accessed by refugees and NGOs caring for displaced people, and used to quickly put them in touch with their families.
António Guterres, United Nations High Commissioner for Refugees, says: "The role of the private sector is increasingly important for humanitarian assistance. Lending their knowledge and expertise to support the refugee cause is crucial as many of these projects would otherwise be outside of our reach. Today mobile phones are everywhere.  Utilizing this readily available technology for a good cause to enable refugees to connect with and reach out to family members they have lost contact with is fundamental."
Presented to governments and business leaders at the Clinton Global Initiative's annual meeting in New York today, the initiative started with a pilot deployment in northern Uganda at the beginning of September. The application is now being extended to other camps in Eastern Africa.
According to David and Christopher Mikkelsen, Directors of  Refugees United, on a recent implementation visit with UNHCR to Uganda they witnessed long lines of refugees waiting to sign up to the service to find missing family members. Most refugees have used a mobile phone so they feel secure, they know how it will work, and they give only information they are comfortable sharing, to reconnect.
Today more than 4,500 refugees have registered, a considerably higher number than possible with traditional methods.
"As a company and leader within our community, MTN understands the need to help where we can and have a deep emotional attachment to this project. Mobile telephony has contributed significantly to the growth of emerging markets, and we are proud to be part of this innovative use of the mobile phone to reunite displaced families in the Great Lakes region," says Anthony Katamba, General Manager, MTN Uganda.
According to UNHCR, there are over five million people of concern in East and Horn of Africa, some 14 percent of the global number of people that UNHCR assists around the world. UNHCR's main operations in this region include Somalia, Sudan, Uganda, Kenya and Ethiopia.
Hans Vestberg, President and CEO, Ericsson, says: "For well more than a decade now, through our Ericsson Response program, we have played an active role in responding to natural disasters or other human suffering. A sad part of that suffering is often the separation of families when large numbers of people become refugees or displaced. This commitment addresses this tragedy directly by helping reconnect those who have lost contact with their loved ones."
Refugees United also provides the service via computers and internet, but with more than five billion mobile subscriptions today the service via mobile phones is highly relevant. In Africa less than two percent of people have access to computers, compared to more than 45 percent that have a mobile phone.
In offering the service, Refugees United will create, maintain and update the database while Ericsson will provide the mobile application, technology and systems integration to enable the application in mobile networks. MTN will host and offer the service on their networks, and UNHCR will help to implement the project in the different refugee settlements.   Refugees United is actively supported by Delta Partners, who are providing strategic guidance to the initiative.
"Our mission is to make use of mobile technology to eliminate a major global issue, which is to reunite refugees with their loved ones", says Kai Uwe Ricke, Partner and Chairman of Board of Directors, Delta Partners.
"It was amazing and heartwarming to be able to visit Uganda and to see how thrilled the refugees were at the prospect of being able to reconnect with their lost loved ones. It really magnified how powerful and life changing this new technology is; it will change the lives of millions of refugees worldwide," says Emmanuel Jal, musician and former Sudanese refugee and child soldier.