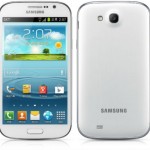 The Smartphone industry today is loaded with countless varieties of smartphones, which means that the end user has numerous handset varieties in option. This ultimately has lead to peak levels of competition amongst the kind. Each variety features one or the other competitive features, which has just raised the level of competition amongst handset producers.
Micromax and Samsung are one of very famous concerns of the industry. The two have been standing with high end tough competition in the industry. Outfitted with highly starling competitive features the duo has released their smartphones – Micromax Canvas L and Samsung GalaxyGrand respectively.
Micromax Canvas L A108 stands as the company's latest Phabletin the industry, which is expected to be available in India in the month of August. This 5.5-inched smartphone comes with 1.3 GHz quad-core MediaTek processor and runs on Android Kitkat 4.4. This awesome product wears 8-megapixel LED autofocus rear camera and Dual SIM feature, and the awesome price tag of Rs 10,499 which further enhances its graded features.
Whereas, standing in good competition with its peer, the Samsung GALAXY Grandcomes witha deluxe large display, which makes it far more efficient in meeting your needs. The gadget has all ranging from immersive viewing to guaranteebrilliant visuals. The attractive price tag of Rs.13, 000 adds an extra 'good' to its features. The Samsung Galaxy Grand has been one of the most successful Galaxy Smartphones till date.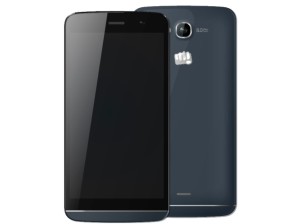 Display
The 5.5 inched Micromax Canvas L comes with the brilliant display IPS LCD capacitive touch screen featuring 200ppi pixel density. Plus, the resolution figure of 540 x 960 pixels adds an extra star to the stunning features of this 'to be launched' Micromax product.
But, Samsung's GalaxyGrand is no less than its competitor. The 5 inched GalaxyGrand comes with a TFT capacitive touch screen; the 187 pixel density further enhances the super features of this smart gadget. Holding the resolution of 480×800 pixels this Samsung product is outfitted with brilliant dimensional figure of 143.5 x 76.9 x 9.6 mm.
Thus, from the measures it can be very well figured that in terms of display features the former handset variety gains an extra point.
Processor & RAM
The Micromaxproduct comes with 1.3 GHz Quad-core MediaTek processor, 1 GB RAM. Plus, this smart device comes with theinternal memory of 8 GB which can be further enhanced up to 32 GB with a MicroSD card slot.
Whereas, on the other hand Samsung's GalaxyGrandis fitted with 1.2 GHz Dual core Broadcom processor, 1GB RAM. In terms of memory, the Grand holds an edge over its competitor, as this product is clutched with the internal memory of 8GB, which is further expandable up to 64 GB.
Operating System
In terms of operating system the Micromax's product is awarded an extra star. As for Micromax's Canvas L is outfitted with the Android Kitkat OS, v4.4.2 whereas, the Samsung's gadget features Android Jelly Bean OS, v4.1.2 which can be upgraded to v4.2.2.
Camera
In terms of camera, the duo holds no competition against each other, as both the handset devices share the same camera features. Both the Micromax and Samsung product are packed with 8 MP rear camera with LED flash.
Connectivity
In terms of connectivity features, both Micromax Canvas and Samsung Galaxy Grandcomprise of Bluetooth 4.0, Micro-USB, WI-Fi, 3G and GPRS/ EDGE, GPS with A-GPS, WI-Fi Direct, DLNA, MicroUSB 2.0, 3.5mm Jack and more.
Hence, it is a tie in this segment.
Battery
For the battery features the GalaxyGrandis to be awarded with extra grades comparatively. As the handset is outfitted with  Li-Ion 2350mAH battery, which lasts up to 210 standby hours and 8 talk time hours.
Whereas, the GalaxyGrand holds Li- Ion 2100mAH battery which can last up to 440 standby hours and 10 hours of talk time, which is far more than the Micromax product.
Final verdict
In a nutshell, it can be very well mentioned that Samsung's GalaxyGrand holds far more extra grades in terms of tech features and a superb build-up quality. The listed briefings, mirror of the superiority of the Samsung's product, as it holds an edge over in terms of success and popularity. But if your preference lies at big screen display then the Micromax product would stand as a better choice for you.
Well, the ultimate decision lies at your end. So, you must go to your preferences to get the best treat of a Smartphone. Enjoy Consumerism..!!
About Author – The Author have great interest in writing article on Technology and Handset reviews, currently he is working with 91mobiles.