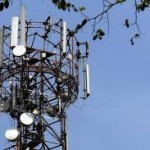 Since 'Modi' government took charge at helm in May, things have started moving forward in Telecom Industry. Not on roll, industry is still in doldrums; thanks to various scams (2G Spectrum), policy flip-flops (by earlier government) & of course licenses cancellation. Telecos are struggling to maintain the market share with profitability, albeit promising 'data' consumption growth.
We bring quick recap of some important stories from telecom India:
When it comes to rollout of LTE Services, Telcos face lots of challenges, including various options available to them & choosing the best one. How shall we do this? Alcatel-lucent, the leading telecom OEM, has come up an interesting white-paper 'Fast Track LTE Rollout', where it weighs option among Converged RAN & LTE Overlay Network. Don't forget to download it here.
We have been seeing interesting developments over recent times in Indian Telecom Industry & more to come, as LTE is still in nascent stage. The stories above highlight the trend in industry, including regulator, where industry is trying to get back to its good old days. We aren't sure if that's going to happen sooner, but certainly, we would help you in analyze thing & choosing the best course over time.
Stay tuned to our analysis!