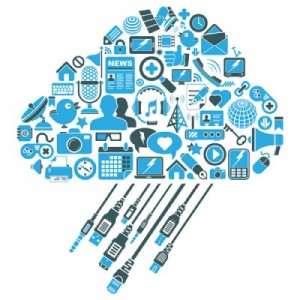 Cloud computing is all the rage. As a metaphor for the Internet, "the cloud" is a familiar cliché, but when combined with "computing," the meaning gets bigger and fuzzier. Some analysts and vendors define cloud computing narrowly as an updated version of utility computing: basically virtual servers available over the Internet. Others go very broad, arguing anything you consume outside the firewall is "in the cloud," including conventional outsourcing.
There are fundamental questions when it comes to cloud – serious questions that can have major impact on how a business is able to move forward in a market, from a financial perspective and within the context of innovative technologies. However, with all the talk about cloud, the basic benefits of the technology are often glossed over. That's not to say that the basic value of cloud is not discussed, but what is written will often not go far enough to touch on the range of value from both technological and business standpoints that making a move to cloud can give a company access to. So here's our high level view on the major bucket benefits of cloud computing.
Cloud computing comes into focus only when you think about what IT always needs: a way to increase capacity or add capabilities on the fly without investing in new infrastructure, training new personnel, or licensing new software. Cloud computing encompasses any subscription-based or pay-per-use service that, in real time over the Internet, extends IT's existing capabilities.
Now, all that has been said was a mouthful, so let's just simplify things by giving the benefits of the Cloud. Here are 5 examples on how the cloud can affect our daily lives:
One can achieve economies of scale – increase volume output or productivity with fewer people. Your cost per unit, project or product plummets. You can also reduce spending on technology infrastructure. Maintain easy access to your information with minimal upfront spending. Pay as you go (weekly, quarterly or yearly), based on demand.
A great thing to note is that you can globalize your workforce on the cheap. People worldwide can access the cloud, provided they have an Internet connection, which is available almost everywhere.
You can also minimize licensing new software. Stretch and grow without the need to buy expensive software licenses or programs.
Less personnel training is needed. It takes fewer people to do more work on a cloud, with a minimal learning curve on hardware and software issues.
And because of the Cloud, you can experience an improvement in flexibility. You can change direction without serious "people" or "financial" issues at stake.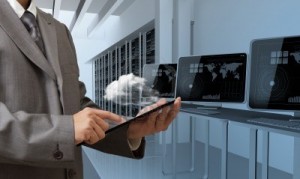 One can also say that the cloud has also changed the way we share media. The ability to share music, videos, and files from one platform to another, is just astonishingly brilliant. With the emergence of the smartphones and tablets, people have found practical uses for the cloud in their everyday lives.
In conclusion, with the Cloud backing you up, you benefit from streamline processes. And get more work done in less time with less people, and reduce capital costs. There's no need to spend big money on hardware, software or licensing fees. Improve accessibility. You have access anytime, anywhere, making your life so much easier! Monitor projects more effectively. Stay within budget and ahead of completion cycle times.
Author bio:
Vanessa Parks is a Freelance Systems Analyst with 5 Years of solid experience. She has been an advocate of cloud  computing and collaboration for improved work efficiency and performance. She also has a passion in dancing, cooking and playing golf.