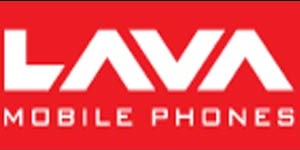 In a significant announcement, Lava International, one of the fastest growing mobile handset companies has announced a 3 year association with Singapore based TV Channel National Geographic.
In this business alliance, All Lava handsets will come preloaded with National Geographic Channel content & applications. This move is a gift for the channel fans as they will be able to access wallpapers & Ringtones of National Geographic Channel in Lava handsets. The Lava users will be able to access their favorite NGC Content, Technology and breathtaking action of Wild Life using a mobile Phone.
This is another example of Lava's endeavor to provide relevant and innovative offering to its customers. This association will enable Lava to attract new customers and the NGC content would be accessible to customers, anytime anywhere on their Lava Mobile.
NGC is known for its endeavour to sensitize people to care about the planet through its info rich articles, videos, across the globe .Lava, are known for its connectivity with the masses and widespread reach. These compatible competencies of both the companies have brought them together to move ahead and forge a partnership so as to fulfill the Indian consumer requirements. This association would enable Lava users to capture high quality picture and video content of National Geographic Channel on their mobile phones.
Commenting on this move Mr. Sunil Raina – product marketing Head, LAVA International said, "Getting associated with one of the most respectable media house is our one more move towards bringing more value to Lava users. Making NAT GEO knowledge rich content available on the go perfectly fits in our Endeavour to empowering the people of India through consumer insight driven innovations.
Sharing the mutual vision both have stepped forwarded in the same direction and have entered into an exclusive association so as to utilize each other's strengths this move would definitely interest nature lovers who are always on the go to experience something new and intriguing.
This new platform through LAVA mobiles will not only push nature keenness across the countries but will also expand the infotainment and brand loyal category of LAVA further.