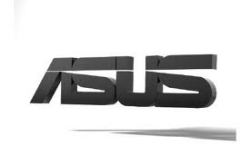 ASUS, one of the top 3 consumer notebook vendors, is now poised to bring the revolutionary SonicMaster Technology in its mainstream notebooks. After its extremely successful debut with the ASUS NX90, the path breaking – SonicMaster Technology will make its foray into mainstream notebooks from ASUS with the N3 Series of Notebooks. SonicMaster technology ensures the best ever sonic performance on notebooks, thus multimedia enthusiasts will never feel shortchanged for high quality sound.
Contemporary users require a diverse range of applications, from precision productivity to high definition entertainment and relentless gaming action. As such SonicMaster will stand out as the new audio standard and with its introduction into mainstream notebooks; ASUS will once again lead in revolutionizing the multi-role nature of notebooks. SonicMaster is derived from the expertise of both, the audio professionals at ASUS Golden Ear Team and the experience garnered by Bang & Olufsen ICEpower®. To generate the extra clear and loud sound quality, SonicMaster employs larger speaker chambers and stronger amplifiers, in addition to extensive software equalization for wide range reproduction and (lively) vocals.
Speaking for the SonicMaster technology incorporated in the N Series, Mr. Alex Huang, Country Head, System Business, ASUS (India) said, "The N series of notebooks by ASUS which includes the N53, N73 and NX90 will act as the flagship platform for showcasing the excellence of SonicMaster technology. We realize that people spend a good one-third of their day interacting with multimedia devices, and that at the same time notebooks have traditionally fallen short in the audio department. Hence we decided to focus on developing natural, impactful sound when crafting the N Series. The result is SonicMaster, a new standard in notebook audio, offering the best ever sonic performance on a portable PC. It elevates the overall multimedia experience, culminating in lifelike surround sound."
The N3 Series notebooks which will be launched in the upcoming quarter of 2010 will go beyond revolutionizing sound performance by representing a complete range of hardware and software innovations. They will feature the latest Intel iCore processors and will be bundled with superfast USB 3.0 data transfer and backup technology that gives users the tools to manage large multimedia libraries and much more.
The N Series of multimedia notebooks with SonicMaster and an array of innovative technologies will be available in several form factors—the 15.6" N53 and 17.3" N73, as well as the top of the line and already launched 18.4" NX90.