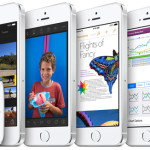 The day before, I wrote about why high end Smartphone purchases are not worthwhile deals in India, the Hindu Businessline yesterday reported the launch of subsidized iPhone 5S & 5C in India, locked with two years contract with Reliance Network.
Although Airtel has launched iPhone 5S & 5C in India y'day, they aren't subsidized and priced at high bracket segment.
The report also claims that most of the Indian telcos are reluctant to go with subsidized handset offers as they fear that the subscribers locked in contract might sell their Smartphones in grey market or un-lock their phones to rival network and churn.
This fear is unworthy, first because not all high end subscribers would end up selling or evening unlocking their phones to rivals. Second even if some of them do so, carriers need to quantify the risk involved and then not roll out the schemes.
High end Smartphone purchases need subsidy to quick mass adoption. Rcom had already tried such approach during early days of their WLL network in India and believed to have suffered losses as consumers forfeited documents, making it strong case for not subsidizing Smartphone in future.
But as Rcom lacks high end loyal subscribers, this attempt would certainly be of importance to their long terms strategy of gaining high ARPU subscribers.
Nokia, another Smartphone maker, has bundled their new Lumia series phones with Tata DoCoMo, but most of those offers are limited only to offering some free data (or SIM Card) with purchase of Nokia Smartphone.
Wait & watch for more such deals!