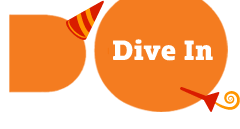 `It pays to play fair!
The trophy cabinet at Tata DOCOMO has seen another prestigious addition. Tata DOCOMO won the Telecom Asia Award for the Best Emerging Markets Carrier, a category that honours the best-performed fixed or wireless carriers.
As Asia's most prestigious awards program, the independent and performance-based Telecom Asia Awards recognize operators for their accomplishments amongst industry peers. Winners in the 12 categories were chosen from more than 100 fixed, mobile and convergence telecom operators from around the region.
The most important factor that contributed to making Tata Docomo such a huge success is its single-minded focus on core values of honesty, transparency and consumer relevant innovations. Tata DOCOMO's 'Pay Per Use' paradigm led to a tectonic shift in the market and shaped the third inflexion point in the Indian Telecom industry. Tata Docomo has continued to liberate consumers from the shackles of tariff bondage by offering innovative new products such as 'Daily Plans' that do not lock consumers in monthly tariff packs.
Tata Docomo with its innovative and fair business approach has gained immense popularity amongst mobile users in India.  Tata Docomo grew its new subscriber base from launch to over 35 million subscribers in less than one year and achieved the number-one operator * ranking in terms of net adds for six consecutive months.
Deservingly therefore, Tata Docomo is being recognized internationally for its innovative and fair business paradigm and for changing the landscape of Indian telecom industry.
To know more about our Award visit – http://bit.ly/FairnessTelecom
Source: TRAI