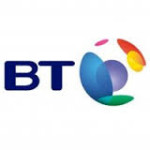 Consumers in fast growing economies – such as India and China – are setting the standard for customer contact. They are leading the way in expecting to communicate with organisations in a number of different ways, and to switch between communication channels as their conversation progresses.
Organisations should always offer different channels to meet my needs

China

91 per cent

UAE

89 per cent

Spain

88 per cent

India

87 per cent

Indonesia

86 per cent

Singapore

84 per cent

USA

82 per cent

UK

79 per cent

Germany

69 per cent

Belgium

58 per cent
The findings are revealed in a new global report commissioned by BT and Avaya: 'Autonomous Customer 2015: On hold for Intelligent Customer Service.' In its fifth year, the independent report covers 10 countries and is based on the responses of 5,500 consumers.
The phrase 'Autonomous Customer' describes consumers that access online information to research and investigate buying decisions. They use websites and mobile apps to 'self-serve,' preferring to stay in control and interact with organisations on their own terms.
Globally, seventy per cent of those contacting organisations through social media expect a response within fifteen minutes, with two thirds expecting their social media comments and queries to be answered through the same platform.
Consumers in India (88 per cent), UAE (87 per cent) and Indonesia (80 per cent) are far more likely to turn to Facebook for service than in the UK (53 per cent), Belgium (48 per cent) or Germany (40 per cent).
Similarly video-chat is a common expectation in India (81 per cent), China (78 per cent) and Indonesia (74 per cent) compared to the UK (52 per cent), Germany (45 per cent) and Belgium (40 per cent).
"Organisations have to align themselves with rapidly changing consumer expectations," says Dr Nicola Millard, head of customer insight and futures, BT Global Services. "Transactional websites and mobile apps – along with social media – put organisations in the position of having to support customers 24/7. The digital world lives 'in the moment' and puts consumers in control. Customer service has to follow suit."
Crucially, customers want to be able to move seamlessly from channel to channel when it suits them. Most in demand is being able be communicate with customer support while online (71 per cent), typically web-chat. Also popular is the ability to switch from social media to the telephone (63 per cent) and the ability to move from webchat to telephone (62 per cent). Only one in three feel organisations currently make it easy to switch between channels.
"Autonomous customers invest time and effort to make a purchase decision. When they hit an issue they can't resolve, they want an answer from the organisation there and then," says Garry Veale, president, Europe, Avaya.
Expectations are high. Three quarters of consumers expect a customer service agent to be instantly aware of their details and history, across all channels."
There are rich rewards for organisations that strike the right customer service balance, as autonomous customers are shown to buy more from organisations that are easy to deal with; leading to repeat spend and brand loyalty.
I buy more from organisations that make it easier

China – 90 per cent

India – 84 per cent

UAE – 83 per cent

USA – 82 per cent

Singapore – 81 per cent

Indonesia – 79 per cent

UK – 73 per cent

Belgium – 72 per cent

Germany – 68 per cent

Spain – 50 per cent
About the research
This research was commissioned by BT Global Services and Avaya and carried out by Davies Hickman Partners. For this latest iteration of the study, a total of over 5,500 consumers were surveyed in Belgium, China, Germany, Indonesia, India, Singapore, Spain, UAE, UK and USA.
Autonomous Customer 2015: On hold for Intelligent Customer Service is available from:http://www.globalservices.bt.com/uk/en/solutions_category/improve_customer_experience_and_reduce_costs